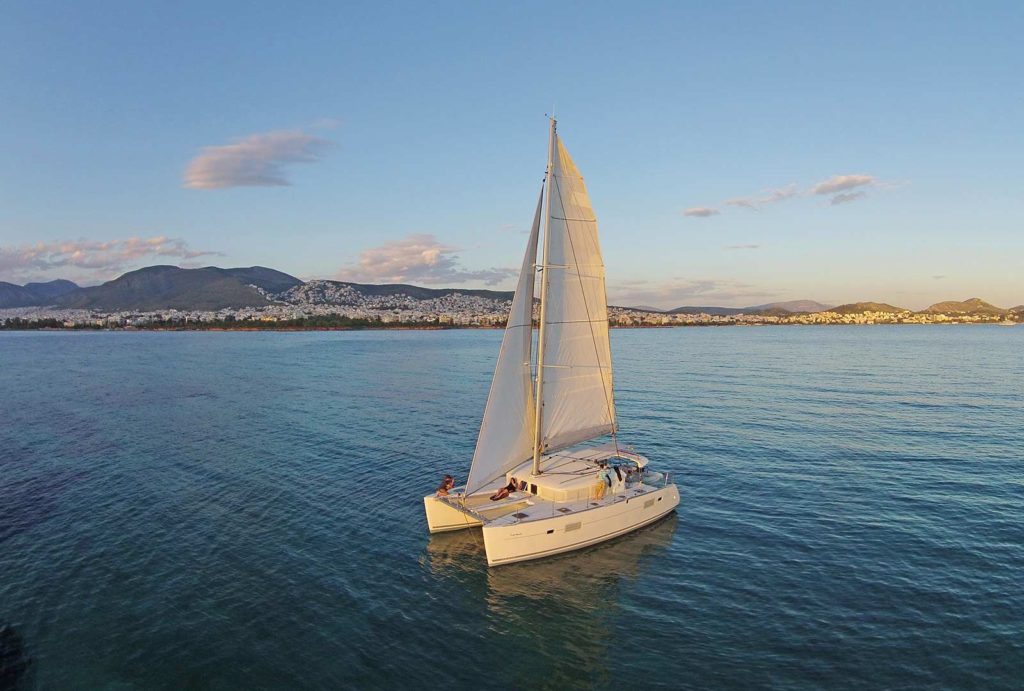 Athens is a city, which is famous for its long and interesting history through the ages, as well as for its culture, which combines both traditional and modern characteristics.
What is less known, is that Athens is surrounded by sea with a unique coastline up to 30 miles. Only 20 minutes away from the Acropolis, you can reach the Athens Riviera and discover the most beautiful secret of the city.
We offer our guests the opportunity to meet the Athens Riviera, by luxurious sailing catamaran cruises. You can choose between a 5hr semi-private cruise in Athens Riviera or 5hr private cruise in Athens riviera, and One day private cruise to Cape Sounio, up to ten persons.
The cruises include historical narrations across the Athenian coastline, sailing, swimming in crystal blue waters and an amazing gastronomic experience, with a variety of traditional Greek tastes.
On the deck of our catamaran you may relax and enjoy the stunning view of the city. We take care of your transfer from and to your hotel from any place in Athens. Emphasis is given to safety, quality and pleasure.
Contact us for availability and reservations and get prepared for a unique experience in discovering the blue side of Athens.