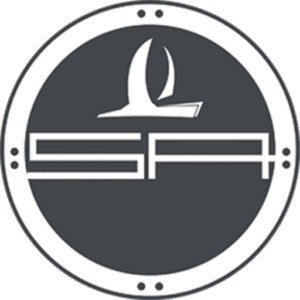 Athens, the heartbeat of Greece. Awash with culture and history, the ancient city of Athena embraces visitors into its welcoming arms, with many touring its ancient past at the awe-inspiring Acropolis. For many, this is seen to be the pinnacle for a visit to the Attican capital. However, few are aware of the beauty of the Athens Riviera.
Many have yet to discover this photogenic stretch of mountains, mineral lakes and glorious sandy beaches – and one of the most unique and luxurious ways to explore this hidden gem is via the glamor and sophistication of a catamaran. Sailing Athens provides such luxury. Venturing out just south of Glyfada, Sailing Athens Catamaran fleet will take you on a journey that is a feast for all these senses. Enjoying the crystal blue waters of the sea, you will experience the drama of the exquisite landscapes, culminating in a stop overlooking the secret island, a natural reserve of unsurpassed beauty.  Passengers will have the opportunity to swim or snorkel in the clean, clear waters exploring the underwater charms of the Aegean.
A sumptuous variety of food will satisfy any hunger during your trip, along with a collection of drinks to quench your thirst. Land lovers amongst you can lay on deck, basking in the glorious sunshine which graces this beautiful area. Feel pampered while sipping a glass of local wine, the gentle breeze cooling you, sitting back and relaxing as the crew takes care of you. All the way, the crew will ensure your safety, comfort and satisfaction, supplying you with the very best equipment to compliment your experience. Sailing Athens will combine the legendary Greek hospitality with their exquisite professionalism and attention to detail to ensure that you will never forget this once-in-a-lifetime encounter. 
By Nicky Vangalis
London, UK
02/10/2015